Right at the back of the unprecedented challenge of COVID 19, 2022 has turned up to be one of the busiest years ever, as the New Year approaches, we take a look at some of the crazy stuff London Crew Co have been involved in 2022…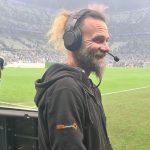 Jan- 2022 The Abba Experience at the Pudding Mill Lane theatre took months to build and drew to a close with weeks to spare!
Jan/Feb 2022- The Brit Awards came back bigger and stronger than ever!
March 2022 – The refurbishment and install of the new seating system at London Stadium, Classical Spectacular at the Royal Albert Hall and Genesis at the O2 Arena completed the month in style
April 2022- The heart starts trembling, Bastille, War of the worlds and Stereophonics shows are just a taste of things to come.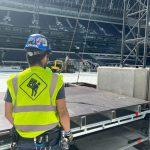 May 2022- Let the madness begin!!
The Jubilee,
FA CUP Final,
The Killers stage build in London, Norwich, Bristol, Coventry and Cardiff
The Killers Production in London, Southampton and Norwich
David Gray, Alicia Keys, Tool at the O2 Arena, Thunder at Wembley Arena just to name a few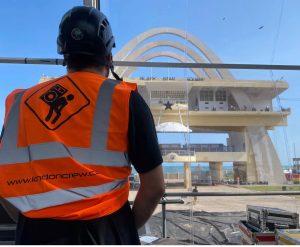 June/July 2022- When it properly kicked off!!
Elton John, Norwich, Stage and Production, Watford, stage and production
The Killers, Emirates, Stage and Production
Queen, Billie Elish, Barry Manilow, Alanis Morisette at O2 Arena
Green Day at London Stadium
Ed Sheeran at Wembley Stadium
Harry Styles at Wembley Stadium
Summertime Ball at Wembley Stadium
Red Hot Chilli Peppers at London Stadium
Guns and Roses at Tottenham Stadium
Wireless Festival at Crystal Palace
British Summer Time at Hyde Park
Wireless Festival at Finsbury Park
Cirque du Soleil at O2 Arena
Lady Gaga at Tottenham Stadium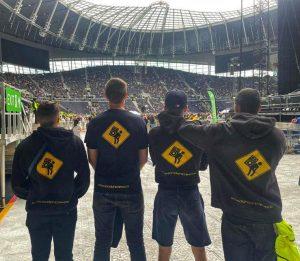 August/Sept/Oct/Nov/Dec
Westlife at Wembley Stadium
Christina Aguilera at O2 Arena
Coldplay at Wembley Stadium
All Point East Festival at Victoria Park
Taylor Hawkins Tribute at Wembley Stadium
WWE Crown Jewel Saudi Arabia
Global Citizen Festival, Ghana
MDLBEAST Presents Aravia, Qatar
FIFA World Cup 22, Open and Closing Ceremony, Qatar